On our previous post we talked about Home Staging that speaks to a target buyer, and how this will effectively market the property for maximum appeal to potential buyers. On this post, we are taking it a step further and sharing some tips to stage your property to appeal to the Millennial Buyer.
According to the National Association of Realtors (NAR 2021 Home Buyers and Sellers Generational Trends Report), Millennial buyers 22 to 30 years (Younger Millennials) and buyers 31 to 40 years (Older Millennials) continue to make up the largest share of home buyers at 37%: Older Millennials at 23% and Younger Millennials at 14% of the share of home buyers. Millennials have been the largest share of buyers since the 2014, as reported by NAR.
So, is it a good idea to target your listings to millennial homebuyers? Absolutely, but you may not be able to sell homes to millennials with the same old staging ideas. You need to understand what they expect from their future homes and stage your properties accordingly.
Encourage a Life-Work Balance
Even before the age of COVID and "Working from Home" was the new normal, a growing number of Millennials had chosen the self-employed lifestyle. With freelancing, consulting, and solo entrepreneurship on the rise, including a home office or designated workspace in your staging is a must.
But even if they had full-time jobs in startups or large corporations, millennials still get more work-from-home opportunities today and would appreciate a good home office.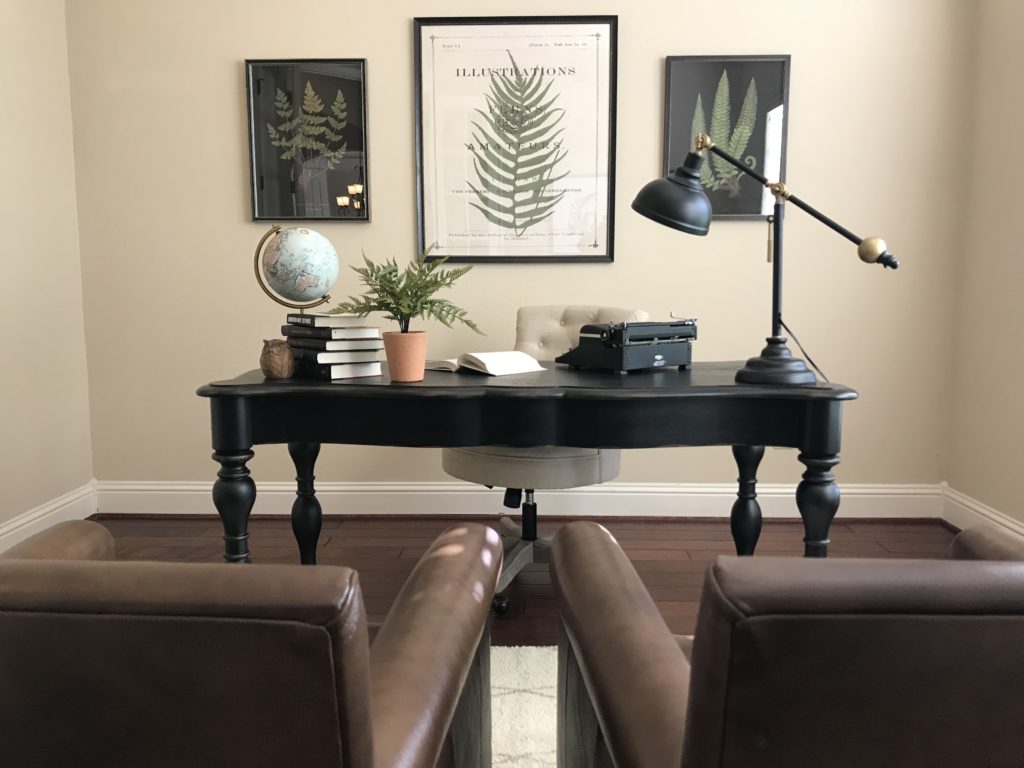 Having said that, the staged home must promote a healthy work-life balance by allowing free flow of traffic between the home office and the other rooms of the house. Millennials put great stock into their work, but also into enjoying their personal time away from work with family, friends and even some personal "me-time". Staging that highlights this balance and shows versatility will have the most impact on Millennial home buyers.
Relaxing "Outdoor" Space
Millennials are not only more socially conscious than their predecessors, but they are also more environmentally conscious and as a result are willing to pay more for long-term convenience and sustainable green spaces.
So, it's a good idea to give the patio, porch, and balcony spaces (if you have them) equal attention as you would give to the interiors. You can add comfortable seating, creating a conversational area and accent with some nice cushions and throw rugs that give the space a proper "outdoors" feeling. Do not skimp on the greenery, they will liven the space and add warmth, invite others in, and help to make the area welcoming, which is highly sought after by the Millennial buyer.
Decor & Function with the Millennial in Mind
To showcase the home in its best light and make the inside worthy of high offers, you must obviously think about the kind of furniture and decor that Millennials like. Luckily, we have done the research for you.
Research shows that millennials like neither all-modern nor all-traditional furniture but prefer a tasteful mix of both. It also shows that they like seeing hardwood floors, so avoid distracting rugs and get rid of wall-to-wall carpeting if the budget permits. Staging with intent and showcasing the functionality of the room, coupled with interesting furnishings that showcase the selling points of the home (fireplaces, moldings, views from the windows, etc.) will ensure that high quality offers come pouring in.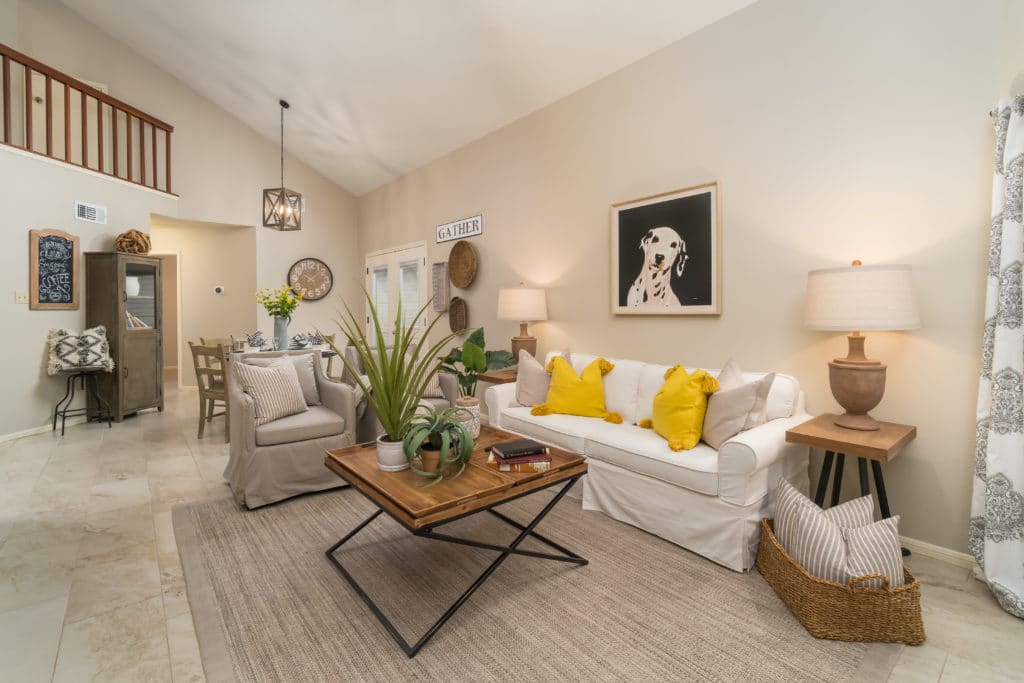 Make it ready-to-Move
In markets like what we're experiencing today, buyers, and in particular millennials, are often purchasing homes at the top of their purchasing power. This means that most buyers will have little funds available, if any to spend on additional renovations or repairs upon purchasing the home, and therefore the importance of a "move in" ready home is higher than ever. Homes prepared properly will net the greatest return and largest quantity of quality offers.
So, make the home appear ready-to-move, and be prepared to dazzle the Millennial buyer by appealing to their aesthetic and lifestyle and putting your best foot forward.
Take risks. Try something new!
Home Staging is the art of "lifestyle merchandising" and creating that perfect home for your target Buyers to fall in love with it. Contact us before you list and take advantage of our expertise to maximize your bottom line by increasing the perceived value and marketability of your home or listing.
We showcase a lifestyle, your home is just our canvas
Until next time,