It's the most wonderful time of the year, but for those trying to sell their homes, it can also be one of the most stressful. Between all of the holiday parties and family gatherings, it can be tough to find time to get your home ready for sale.
But don't worry – we've got you covered! In this blog post, we will discuss some home staging tips to sell your home during the Christmas holiday season.
Clean and Declutter before putting up decorations
As any home staging professional will tell you, the first step to getting your home ready for sale is to clean and declutter. When it comes to Home Staging tips, decluttering will always be number one. This is especially true during the holidays when you may be tempted to add a few extra decorations here and there. Before you start adding festive touches, make sure that you have done a deep clean of each room in your house and get rid of any unnecessary clutter. This will help create a clean, inviting atmosphere that potential buyers won't be able to resist.
Have professional photos taken before the decorations go up. Having professional photos taken of your home before you put up any holiday decorations can be extremely beneficial in case the home has not sold past the Christmas season. The last thing you want is to bring attention to the fact that the house has been sitting on the market too long, and pictures with Holiday decor is the best way to date your listing.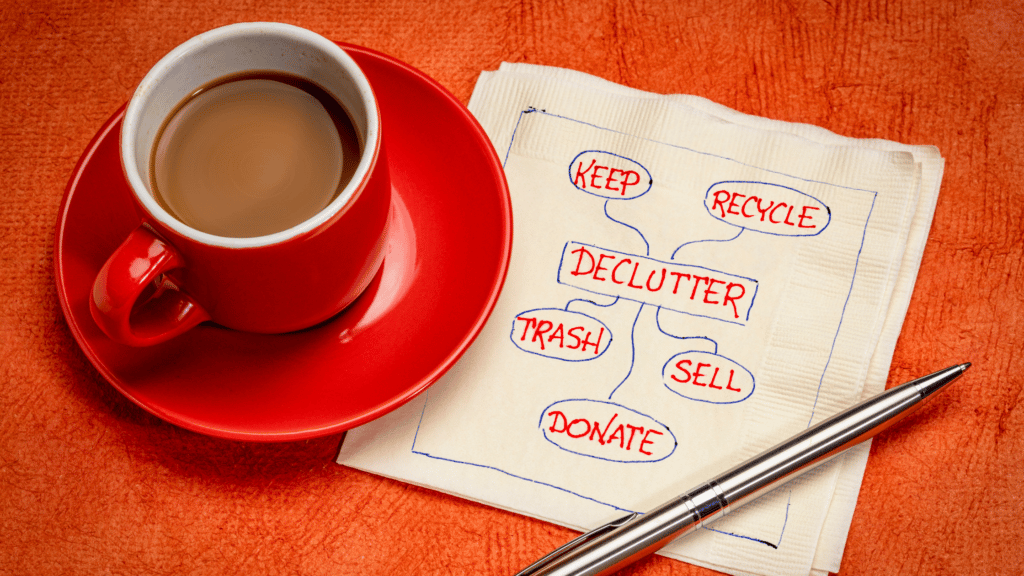 Less is more when it comes to decorations
When it comes to decorating your home for the holidays, keep in mind that less is more. Potential buyers want to be able to envision themselves living in your house and if there is too much holiday cheer going on, this can be difficult. Try not to go overboard – stick with simple decorations that won't detract from the beauty of your home. 
Focus on Curb Appeal
Your outdoor space is just as important as the inside, so don't forget to give it some love during the holiday season. First impressions are everything when it comes to Real Estate, and the look of the home outside will set the tone and expectation for what potential buyers will find inside. Unfortunately, keeping an attractive-looking yard gets tougher in the fall and winter. You'll want to make sure your yard and flower beds are kept clean of falling leaves. Keeping up with falling leaves can be a chore, especially when they start falling during peak season. You need to be sure that potential buyers see your yard and home, not an unkempt lawn covered up by three inches of dead leaves.
Add flowers that thrive in colder weather for a gorgeous pop of seasonal color. Remember that as your lawn plants, shrubs, and trees start to go dormant for the winter, paint chips and dirty sidings will become even more noticeable, so it might be a good idea to power wash sidings and driveways before the home goes on the market. Another good idea is to clean out gutters from excess leave accumulation and dirt.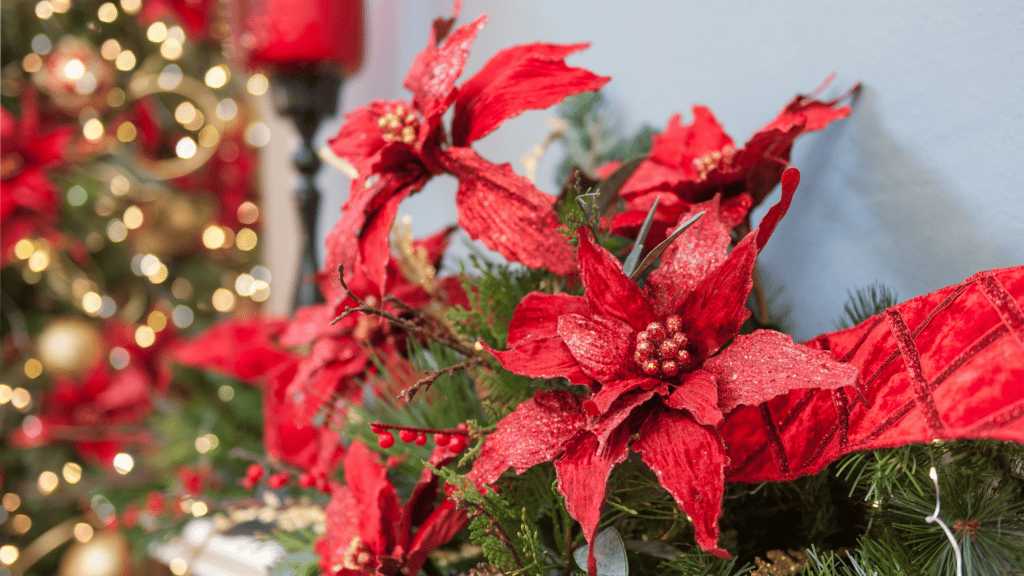 Let there be light
As days start getting shorter and nights longer, the chances that your home will look dark and gloomy increases. Well-lit rooms look larger and more inviting. Before any showing, make sure to turn on ALL your lights (including appliance lights and closets). Natural light is one of the most important features for homebuyers, so it's important to make sure your house is taking advantage of any and all natural light sources. Open curtains and blinds to let in as much sunlight as possible. Add lamps to darker rooms or rooms without many windows.
Take advantage of the slower market
Finally, remember that the holidays are often a slower time for real estate sales. Use this to your advantage by creating a sense of urgency with potential buyers. A well presented home, with thoughtful touches and a little seasonal cheer, can help make your home stand out from the competition and attract buyers who are willing to pay top dollar. 
Remember that Christmas is a time of celebration, but it's also the perfect opportunity to showcase your house in its best light. With these simple home staging tips, you can prepare your home for sale during the holiday season. 
Give us a call, or send a message if you have any questions or need help.
Happy Holidays and until next time!