The type of fabric used to make curtains can be a key factor in the overall look and feel of a room. Curtain fabric should enhance a room's design elements and complement its décor, making it a vital part of any interior design scheme. The material chosen should also be suitable for the environment of the room, as different fabrics are better suited for different spaces. Here are three ways you can use to choose the right fabric for the curtains of your home's unique spaces and needs:
Consider the Room's Lighting 
Curtain fabrics come in various textures, weights and light-blocking abilities. The amount of natural light that enters a room should be taken into account when selecting a fabric, as some are ideal for brightening a dark room while others will help block out additional light.
A velvet or heavily-lined fabric is ideal for room darkening options and will give a more upscale feeling to the room. Sheer fabrics will allow more light in and can brighten up a space if used with light colors. We love linen for a light and airy atmosphere that will be sure to wow.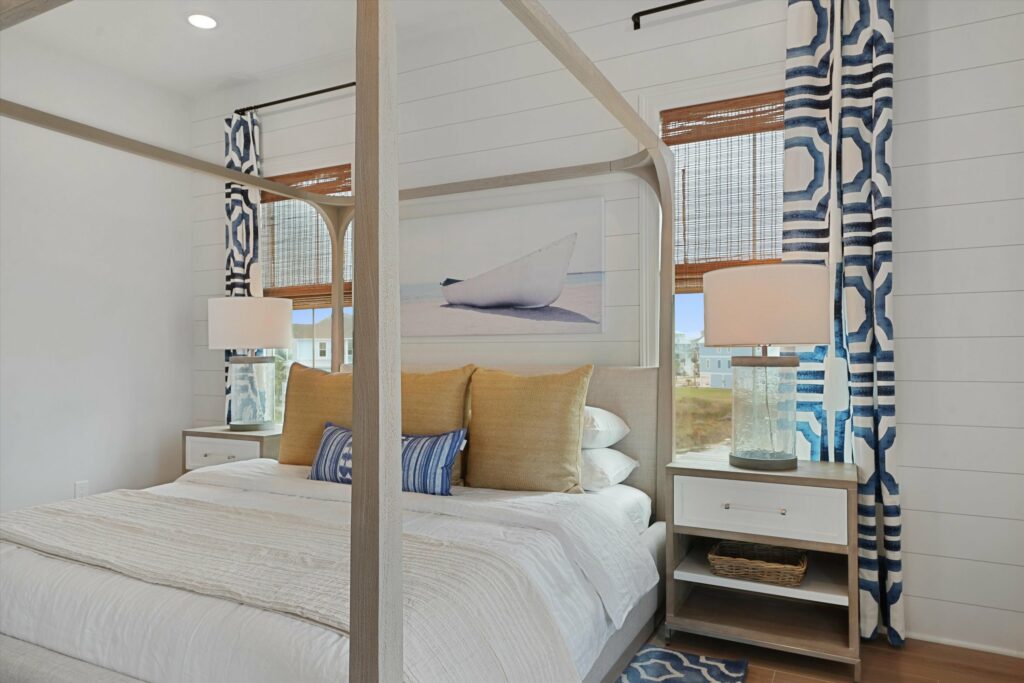 Your Home's Insulation
Insulating your home from cold or hot weather is an important factor to consider when choosing the right curtain fabric. Heavier fabrics, such as velvet, are great for retaining heat in the winter and blocking out the heat of summer. Along with their luxe appearance, these fabrics provide an added layer of protection from outside temperatures. Additionally, some curtains feature thermal backing that helps insulate a room. 
Lighter fabrics, like cottons and linens, are great for allowing natural light into the room but offer less insulation against the elements. Consider going with these types of materials if you desire a more relaxed atmosphere with some privacy while still letting in natural daylight, just know that if you prefer a thickly woven cotton or linen fabric, they may also be lined for a more formal, weighted look.
Fabric Qualities
lways keep your household in mind when selecting your preferred fabric. Are you a busy family with young children or pets? What if you just love light tones for your space? I always recommend clients utilize a quality lined curtain that can be machine washed. If you're worried about soiling or staining with lighter colors, make sure the panels are performance based as well as machine washable. Just a professional tip, if you do wash any (that are capable) Please allow them to air dry, or you will end up with shorter panels than you started with (and wash gentle cycle with cold water)!
Select Your Curtain's Hanging Style
When hanging curtains, the way they will hang or drape is very important to how the overall room will look and feel. A heavier fabric that drapes well is ideal for a relaxed, stylish look, while stiffer fabrics can provide a crisper appearance.
Do you want them to hover just above the floor? If so, then a fabric with a small amount of weight, like linen or cotton, will do the trick. If you want more of an elegant pooling effect at the bottom, choose a heavier material such as velvet or thick damask.
We personally like our drapes to just graze the floor so you won't be sweeping up mountains of fabric and collecting dust bunnies. Think kids or pets running around or that ever so diligent robot vacuum cleaner encountering drapes billowing on the floor, eek!!
For mounting, what is ideal for your lifestyle? I prefer hanging panels from clips / rings if they will be used frequently. This helps with wear of the fabric itself as one won't be tugging as much as if the panel was simply placed through loops or the rod pocket sewn into the curtain panel.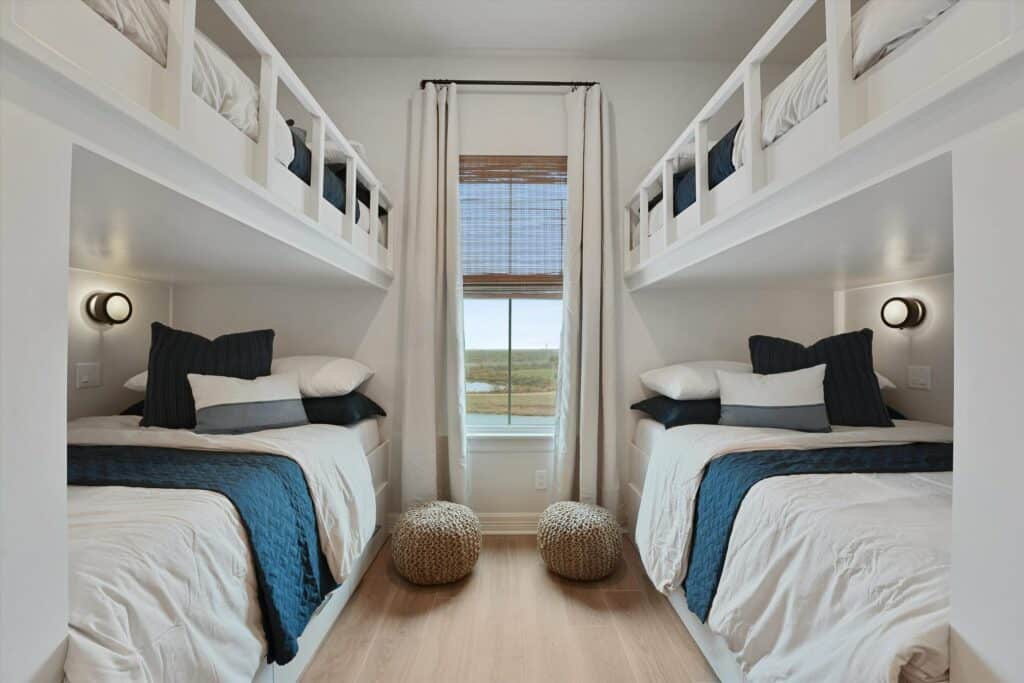 In Summary
By considering the room's lighting, insulation, and your desired hanging style, you can select the right type of fabric to bring your vision to life. With all these components in mind, you can be sure to have beautiful curtains that perfectly suit the room and your individual needs.
Don't forget, the right fabric can make all the difference when it comes to interior design. Curtain selection isn't something to take lightly!
So remember, when in doubt – call us up and we'll be happy to help you find the perfect fabric for your curtains. 
Until next time!