Real estate markets tend to cycle, depending on many different factors. There are buyer's markets, seller's markets, up-markets and down-markets; each of them with different benefits and drawbacks depending on which side of the table you're sitting on.
Our current market here in Galveston and the greater Houston area is experiencing a true "seller's market", but what does that mean? A seller's market simply means that there are fewer homes for sale with many buyers looking to purchase. This offers a great advantage to home sellers, as this can drive housing prices up. In order to secure the property, buyers will be quick to present the most appealing move on a property that they are interested in and will work to present the most appealing offer possible to secure the property.
During a "seller's market", houses tend to be sold with multiple offers and the chances of selling the home "as-is" increases, however there are still many benefits to home staging. It still helps sell your home quicker and chances of more quality offers increases significantly, therefore Home Staging is still a good investment.
Staging Enhances a Home's Perceived Value
In a seller's market, homebuyers are often purchasing at the top of their purchasing power. This means that most buyers will have very little funds available, if any, to spend on any additional renovations or repairs upon purchase of the home and therefore the importance of a move-in ready home is higher than ever. Homes that are prepared properly will net the greatest return and largest quantity of offers.
Regardless of the market, most buyers have one thing in common – they do not have the time, nor the desire to perform work on a new house, and thanks to popular television shows, a buyer's expectations of a move-in ready home have never been greater. Having a professionally staged adds a measurable change in perceived value. Perceived value is the buyers' evaluation of the merits of a home, and its ability to meet their needs and expectations, especially in comparison with other properties. The results will be a higher number of quality offers and the possibility of a bidding war that will result in driving up the sales price more than what would typically be expected.
Having the home staged will also increase the chances of the home appraisal coming in higher and decreasing chances of lending approval issues.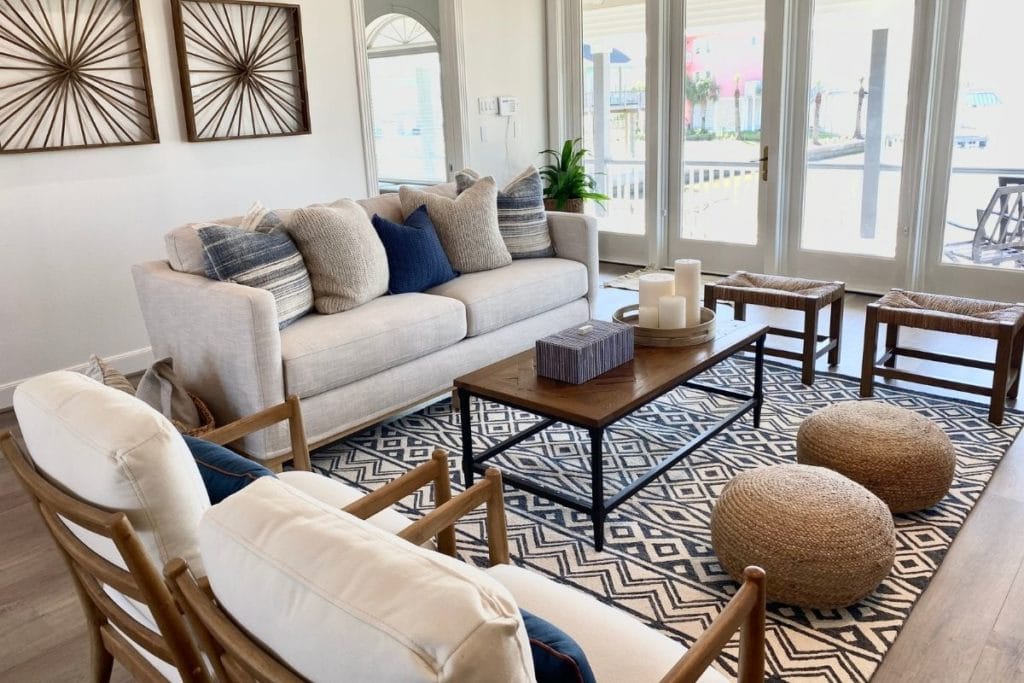 Staging Reduces the Impact of a Home's Imperfections
When a market is hot, buyers have a greater sense of urgency. This means they must move quickly and are more easily swayed by first impressions and emotions. Homeowners can use this to their advantage by staging their home. Staging will strengthen the buyer's connection to the home and will distract from what otherwise could've detracted and create a reason that could result in a less than optimal offer. In a hot market, a staged home could attract multiple offers instantly after listing it.
Staging Speeds Up the Sale with Quality Photos
Listing photos are what make your home stand out from the competition online, and the more appealing they are, the more views your listing will receive. A new listing gets three times more views in its first week on the market than any time after that and 85% of buyers say photos are the most important factor in picking the homes they tour. Engaging listing photos make potential homebuyers want to view your home rather than skipping past your listing. Therefore, having the listing professional staged before hitting the market, rather than investing in staging later if your home doesn't see enough traffic or sell quickly is highly recommended to avoid costly carrying costs the longer it takes to go under contract.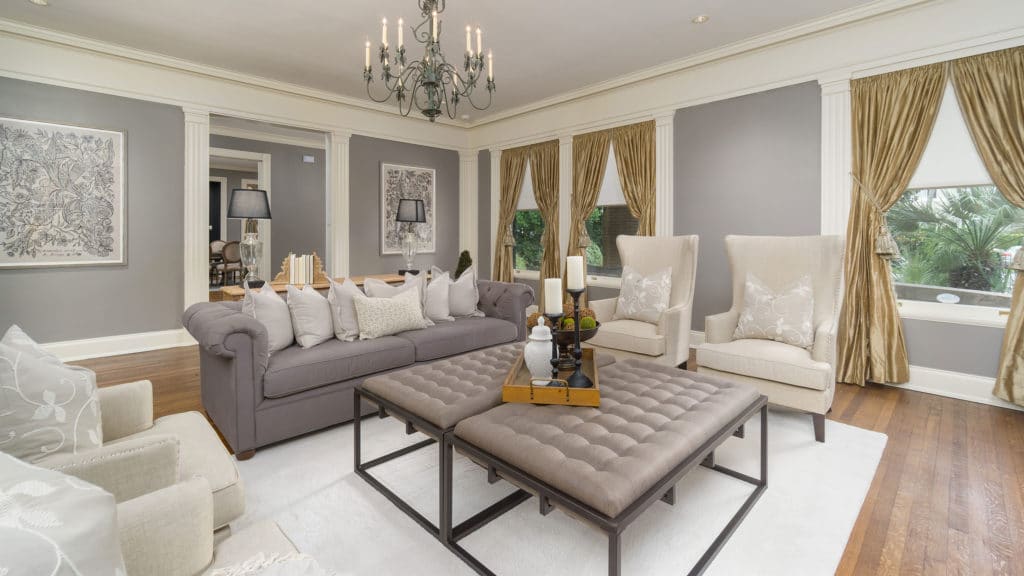 In Summary
In a seller's market, home staging is the ultimate marketing tool! Home Staging could mean the difference between an offer and a bidding war.
Homes that have been professionally staged, sell for an average of up to 20% more than non-staged properties. Home Staging is an investment that will command the greatest ROI.
82% of buyers' agents said staging a home made it easier for a buyer to visualize the property as a future home. Buyers were more willing to walk through a home they saw online (41%), and buyers' agents identified that staging would positively impact the home value if the home was decorated to a buyer's taste (39%).
31% of seller's agents report that staging a home greatly decreased the amount of time the home was on the market
The competition is staging, even in a hot market. Over 31% of seller's agents say they stage every home they market in some way or another.
Seller's markets raise prices, but with premium home prices come premium expectations. Buyers want to feel like they're getting 'value' for their money relative to any other homes on the market, and staged homes add perceived value that's impossible to ignore.
Sellers should stage a home even in a hot market, that helps the seller and realtor get the most money in a shorter timeframe. It also increases the buyer's confidence in the home, making them feel great about their purchase.
If you have any more questions about home staging or if you're ready to stage your home, our experts would be happy to walk you through the process. Call us or schedule a home staging consultation today before listing!
Until next time!